The future of fashion workflow
Revolufashion is an on line platform that provides 2D patterns, 3D real to life prototypes, PLM datasheets, autonestings and production information.
Manage all your design process and just download all the data to put your collections into the market in just 2 weeks.
It's faster, easier and cheaper than every method ever known.
Discover more
Introducing the Workflow Revolution
Your Collection and its data
Easily download the real to life 3D fitting render of your collections and all its data, avoiding the design and prototyping phase!
Just provide your sketches and ideas and Revolufashion will do all the work for you.
Download the 2D pattern project of your collections simply by inserting the sketch, size and fitting!
Get the real to life photorealistic 3D garments and completely avoid the long and expansive prototype activities
PLM + Artificial Intelligent Nesting
Download the datasheet or the nesting of your collections including the BOM, RFQ and all the information for the mass production
Earn from your creativity
Sell your designs and project in Revolufashion marketplace and earn every time someone download them
No more searching and buying fabrics, accessories and tools, no more sewers, no more professional for cutting and ironing the prototype.
All the industrial activities as well as all the waste of material would be avoided thanks to digital 3D technology
Time to market in two weeks
Using Revolufashion you'll be able to put your collections in the market in only 2 weeks rather than the average 8-10 weeks in the current process.
Easy visual communication
No more misunderstandings between style and pattern areas thanks to the immediate visual result of the 3D prototype.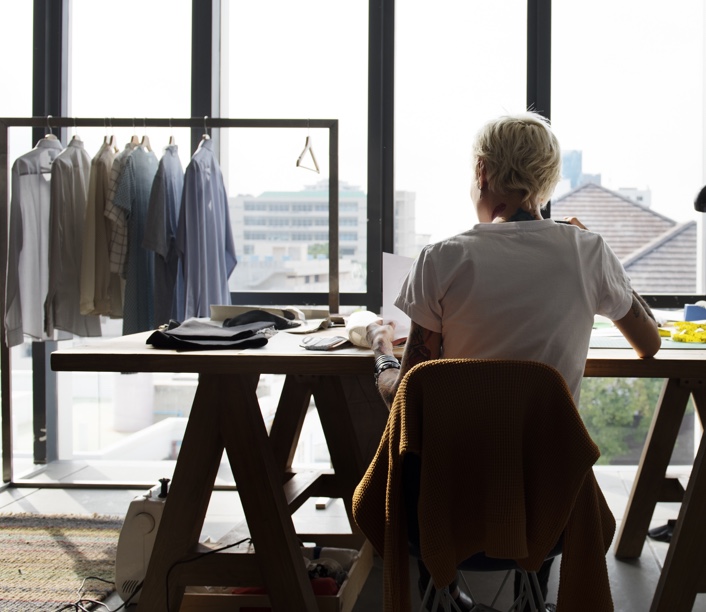 We are a group of professionals with more than 30 years of experience in the Fashion system. Our values reside in the respect for the environment, lean production, smart workflow and enhancement of the personal skills. We wanted to create a project that merge these values with the fashion system production flow, that we perfectly know.